Valentine's Day or Saint Valentine's Day is a holiday celebrated on February 14 by many people throughout the world.
Every year, the fourteenth day of the month of February has millions across the world presenting their loved ones with candy, flowers, chocolates and other lovely gifts. In many countries, restaurants and eateries are seen to be filled with couples who are eager to celebrate their relationship and the joy of their togetherness through delicious cuisines. There hardly seems to be a young man or woman who is not keen to make the most of the day.
The holiday is named after two among the numerous Early Christian martyrs named Valentine. The day became associated with romantic love in the circle of Geoffrey Chaucer in the High Middle Ages, when the tradition of courtly love flourished.
The day is most closely associated with the mutual exchange of love notes in the form of "valentines". Modern Valentine symbols include the heart-shaped outline, doves, and the figure of the winged Cupid.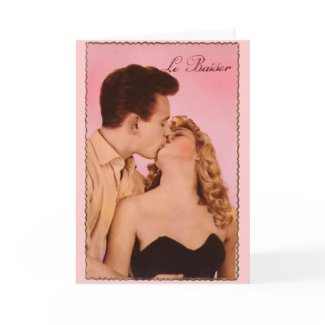 The Kiss Greeting Card
by
Celebration4all
Make
custom notecards
online at Zazzle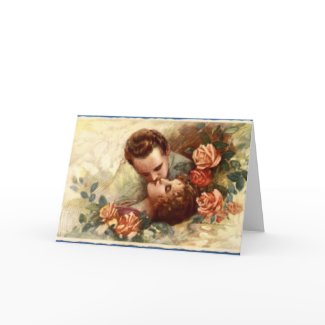 Vintage Couple Valentine Greeting Card
by
Celebration4all
View other
greeting cards
on zazzle.com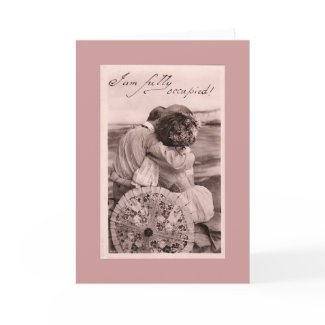 Vintage Greeting Card
by
Celebration4all
Create
custom note cards
with zazzle.com