Romantic Valentine's Day at Home
Why would you want to spend Valentine's Day at home? Perhaps the real question is why wouldn't you! You can do something romantic and special for your sweetheart this February 14th, without spending a lot of money. Most engaged couples are watching their pennies and need to celebrate in a romantic way without breaking the bank. And since many restaurants and theaters are overcrowded and overpriced because of celebrating couples, you'll avoid the crowds, and increase the intimacy at home. Honestly I love the idea of staying home with my love one over going out to dinner on Valentine's Day.
Have the sofa pulled up in front of a roaring fire, with some champagne on ice. For an added touch, serve strawberries to bring out the champagne's flavor, or drop pomegranate seeds into the glass to tinge the bubbly pink. If you're the cooking type, make a home cooked Valentine's Day meal. If not, order out from your favorite place, but be sure to ditch the containers and re-plate the meal elegantly on nice plates. Don't forget great music playing on the stereo!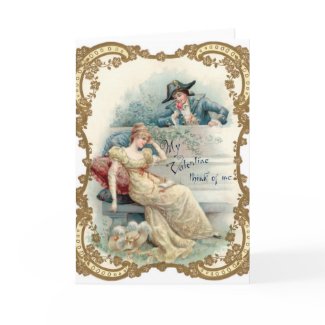 Vintage My Valentine Greeting Card
by
Celebration4all
View other
Love Cards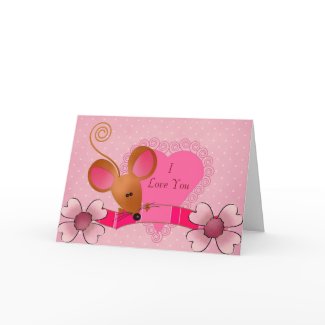 Valentine's Greeting Card
by
Celebration4all
Design
custom note cards
with zazzle